 Immerse yourself in seawater letting it envelop and embrace your body. A regenerating energy penetrates every pore of your skin, while you abandon yourself to the pleasure of an unparalleled wellness experience.
The salt caresses and purifies your skin, while the seaweed nourishes it, leaving you with a pleasant sensation of well-being.
This is a sign that your body is being restored, your skin refreshed, and your mind relaxed. The wellness journey at Approdo Thalasso SPA is a unique experience of relaxation and fusion with the sea and its riches.
Defined as one of the most innovative SPA's in Southern Italy located in S. Marco di Castellabate in the heart of Cilento, it covers an area of ​​2500 square meters distributed over different areas including Steam/Heat, Sea Aerosol, Sea Pool Inside & Suspended Sea Pool and the Relax Area.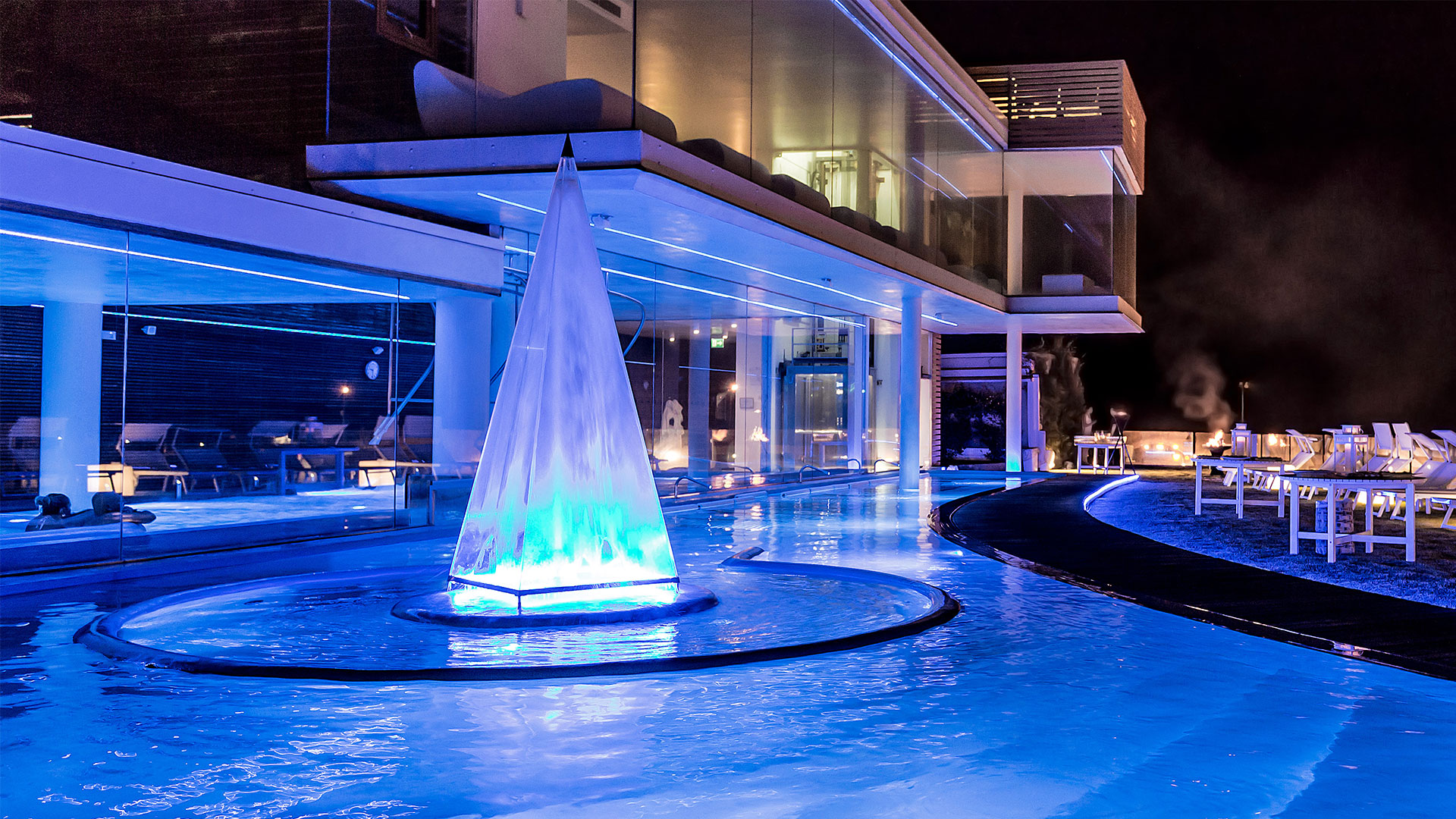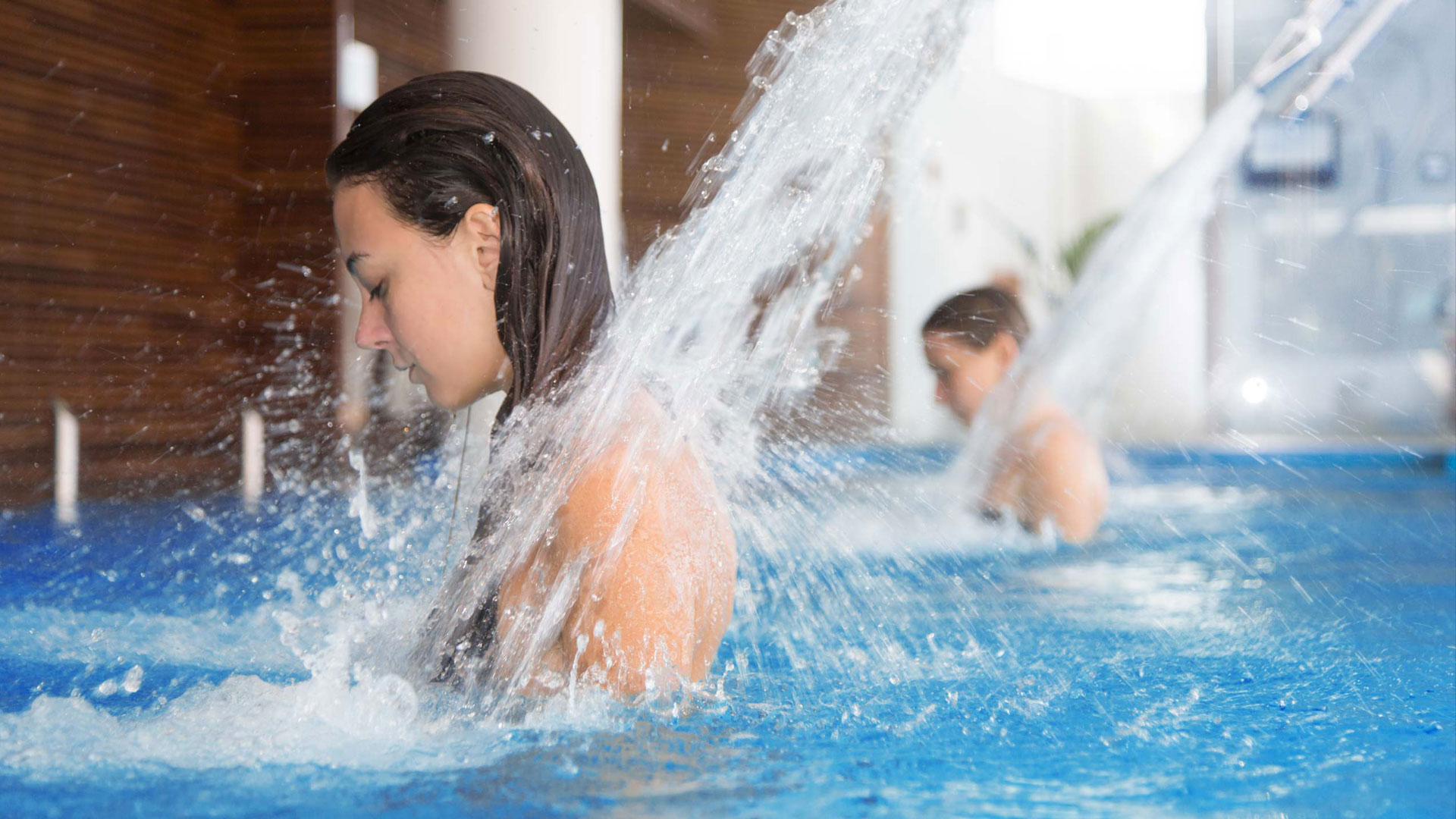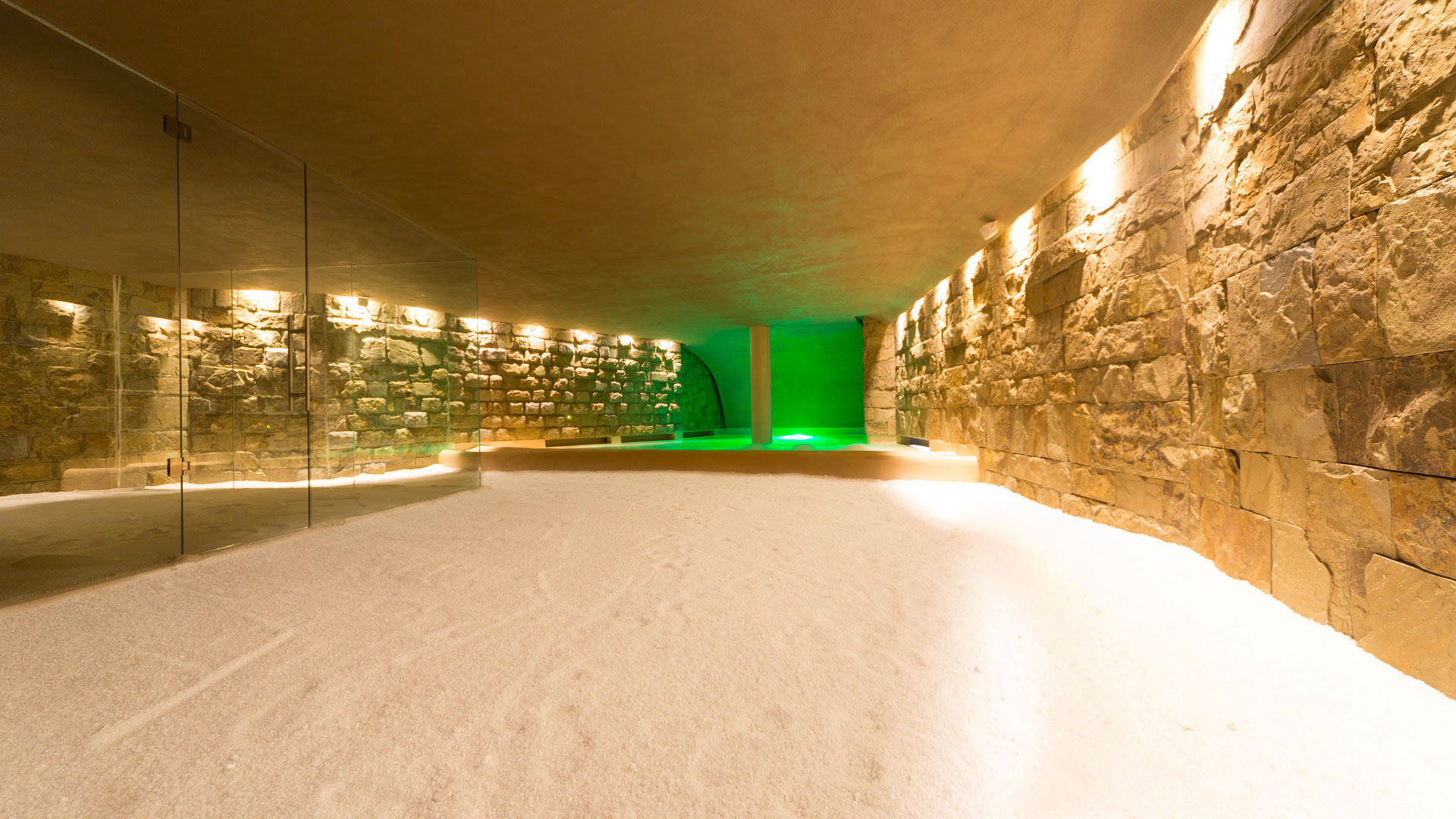 A 3-hour long access to the Thalasso SPA for a short but intense break of wellness and relaxation.
A wellness journey at the Approdo Thalasso SPA helps you regain vitality and energy for both mind and body, taking advantage of the benefits of the sea.
A whole day dedicated to wellness. At your disposal, not only the wellness areas of the Thalasso SPA, but the relaxation continues also by the sea with a reserved beach and seawater pool.
Relax Under the Stars Access
The special evening access "Relax Under the Stars", from 6 pm to 11 pm, includes access to all areas of the Thalasso SPA during the most charming hours of the day, as well as an invitation for an aperitif in the comfort of your bathrobe with bubbles and snacks at one of our bars.
Enhance your wellness experience by choosing from our selection of massages and treatments, in which the salt and the sea are the main components for your wellness experience.
Thalassotherapy is an ancient and effective method of relaxation and healing, using the combined action of all the resources of the marine environment. In addition to seawater, it uses the beneficial and synergistic action of climate, algae, sand and sea mud. Sea water contains a variety of mineral salts and oligoelements which are very important for to the human organism, as well as numerous other properties, including a vitalising, cleansing and antibacterial action. The beneficial properties of seawater have been known since ancient times (Egyptians, Greeks, Romans) and are enhanced by the most advanced hydrothermal techniques which are available for our guests. A properly prepared bath, at set temperatures, allows and encourages the osmotic exchange between the marine environment and the human body, and the valuable marine elements reach the dermis and are absorbed by the blood vessels.